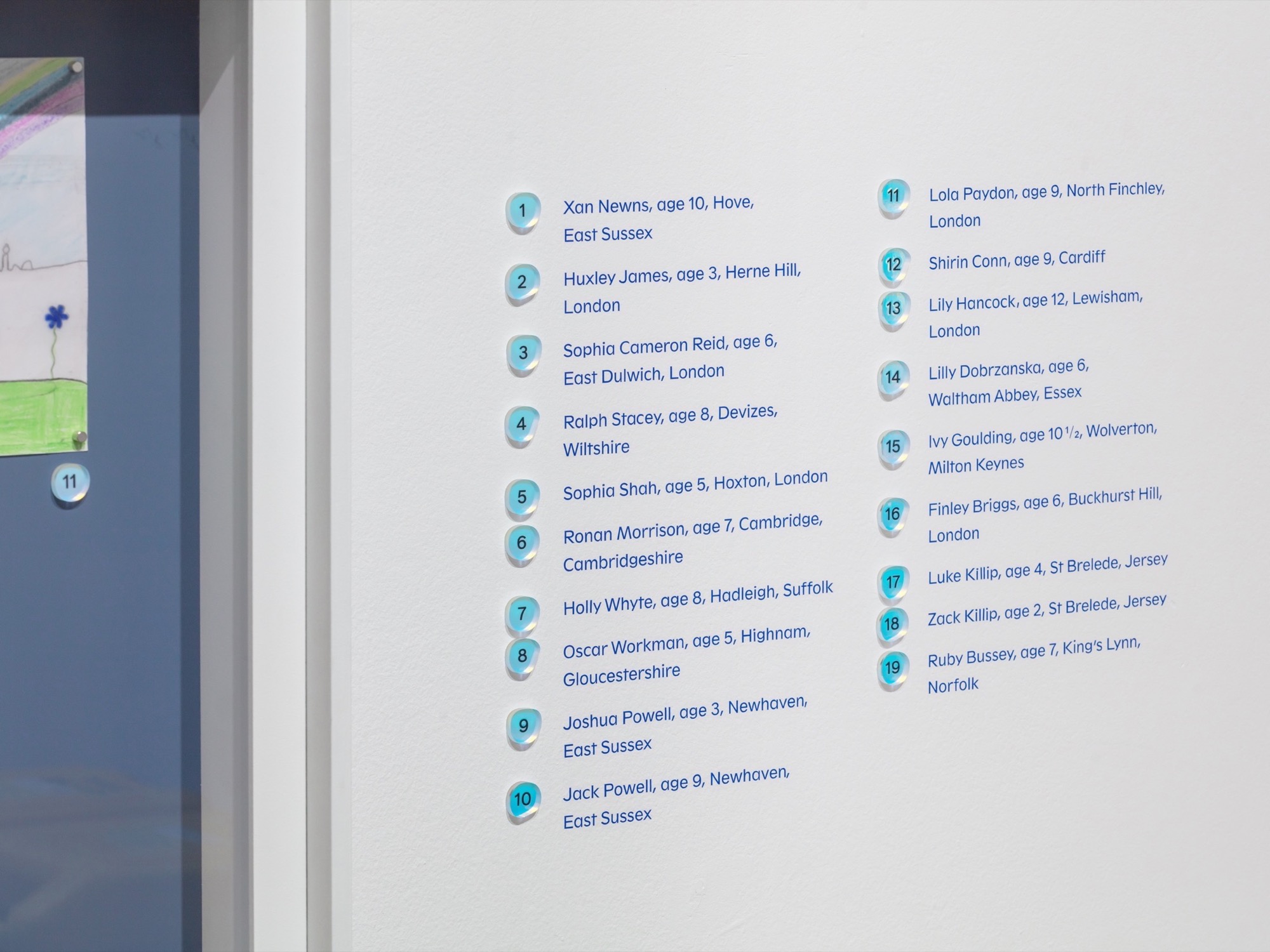 All Will Be Well: Children's Rainbows from Lockdown presents a large-scale installation of these joyful artworks initiated during the first lockdown of the 2020 global pandemic. These homemade rainbows became an international signal of hope and resilience, populating streets around the world during lockdown as a symbol of the power and impact of child creativity.
The call-out in May 2020 was led jointly by the Victoria & Albert Museum and V&A Museum of Childhood, where all the submitted artworks will be kept in the permanent collection.
Around 120 drawings are held within 8 oversized frames inspired by different window geometries and sky tones creating a 'windowscape' bordering each side of the gallery to display the work on mass. A sculptural mobile welcomes visitors in lieu of a regular wall graphic.
Exhibition curated by Kristian Volsing & Brendan Cormier
3D design by Sam Brown
Victoria & Albert Museum
Exhibition identity and graphics
Various formats, 2020